AUTUMN 2023: Escape for a weekend camping in Meschers
Imagine a weekend camping in Meschers-sur-Gironde, where the melodious songs of the birds harmonize with the gentle sea breeze. Where the sun's rays gently brush the leaves of the evergreen oaks, transforming every moment into a pure invitation to relax. That's exactly what our Les Chênes Verts campsite in Meschers has to offer. Nestling amidst the lush greenery typical of the shores of the Royannaise coast, our 3-star campsite is the perfect destination for an extended weekend or short break. And with our special offerswe're keeping the good times rolling and the summer fun going. Succumb to the warmth of September and enjoy an unforgettable experience!
The good times aren't over yet… Let yourself be charmed by the magic of Autumn!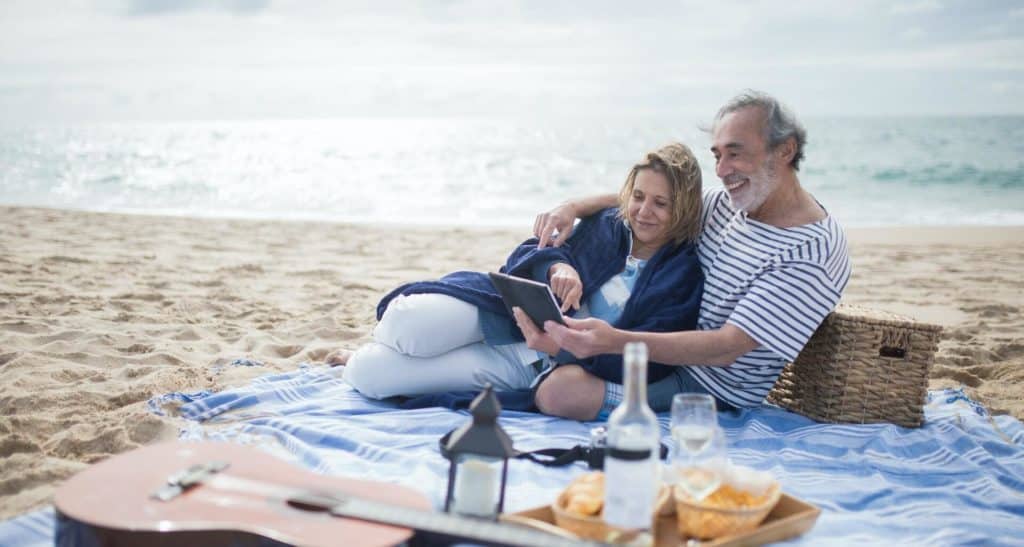 Enjoy extended autumn weekends at Les Chênes Verts campsite!
Need a break from the hustle and bustle of everyday life after the 2023 summer vacations? A beautiful escape just a stone's throw from home? Or to discover new sensations? The solution is at hand: treat yourself to a camping getaway camping in Meschers-sur-Girondefor an extended weekend of 2, 3 or 4 days, perfect for enjoying a mix of sun, nature and joie de vivre.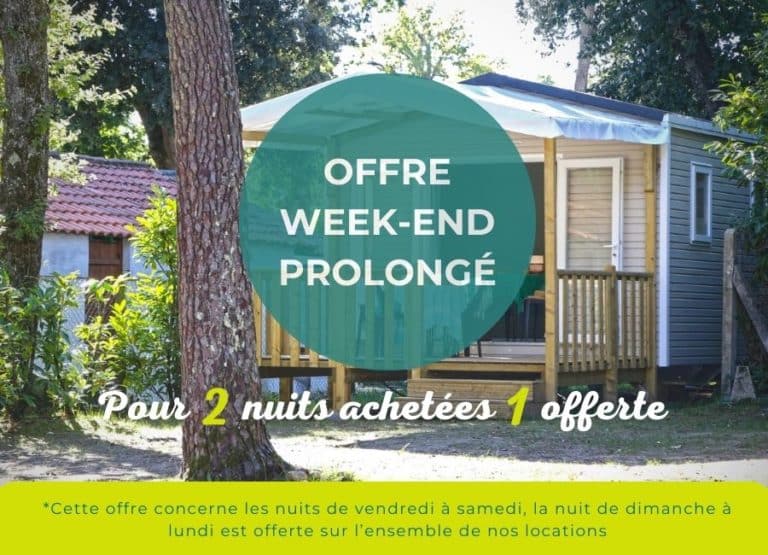 Stay at Camping Les Chênes Verts,
means TO HAVE ADVANTAGES…
RELAXATION IN A NATURAL SETTING
The campsite is nestled in the heart of a green setting typical of the seaside on the Royannaise coast, offering a peaceful and rejuvenating environment.
DIRECT ACCESS TO THE BEACH
Just 800 meters from the campsite, visitors can discover the Nonnes beach, offering a unique seaside experience to share with your loved ones.
The campsite offers a wide choice of rentals, from comfortable mobile homes to canvas bungalows, all fully equipped to ensure a pleasant stay.
ESCAPE WITHOUT BREAKING THE BANK
Immerse yourself in natural immersion and optimum comfort, all at an affordable price, for an uncompromising escape.
Pack your bags and join us for a weekend getaway at Camping Les Chênes Verts!